Back
Your Complete Guide on Why Social Science is Important
June 04, 2020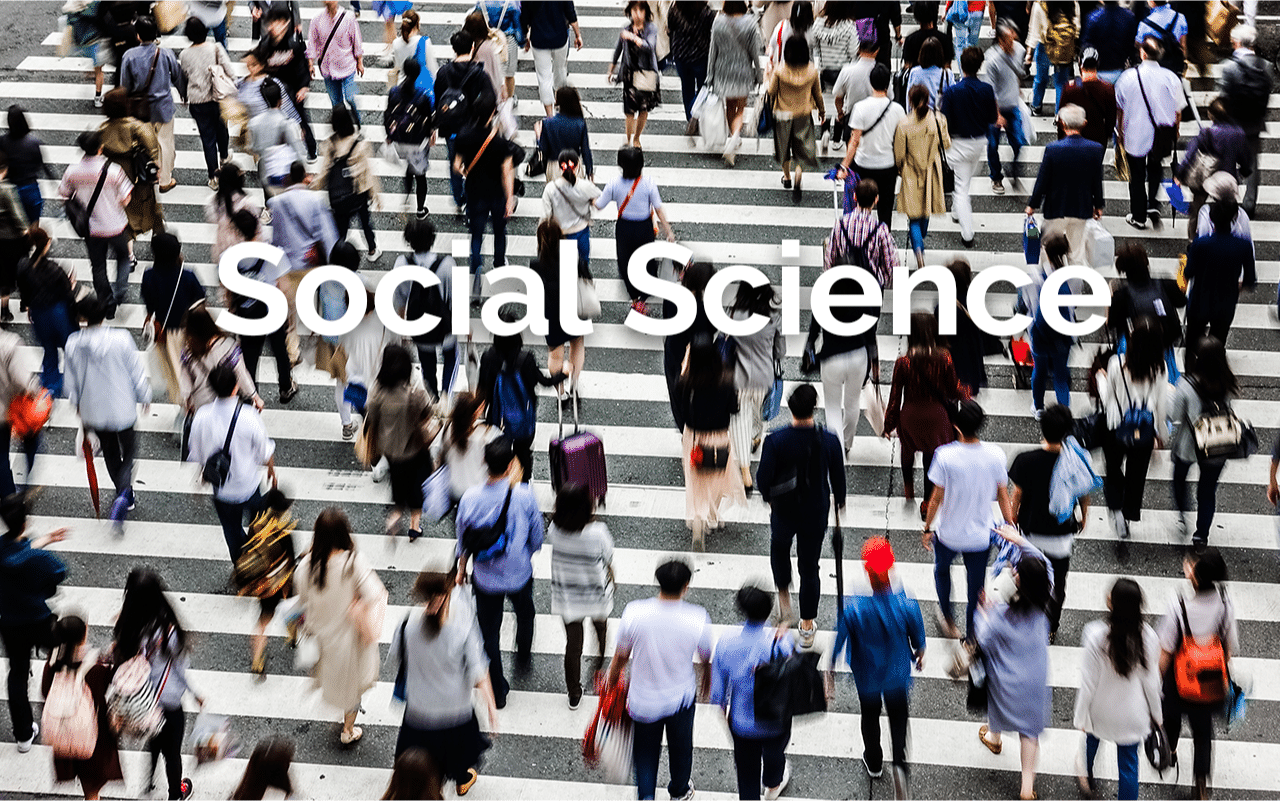 There's one species in all of our planet's history that has had far more impact on its trajectory than any other, and that's us.
In order to be able to forecast where the human race might be heading, and taking the rest of the world with it, an understanding of the role of social scientists is a must.
Social science offers an insight into society and the relationships between individuals within that society.
It is a broad field, encompassing sociology, history, geography, political science, psychology, anthropology, and law.
There is a quote by George Santayana, a philosopher, poet, novelist, and essayist. He said, "Those who do not remember the past, are condemned to repeat it."
As we reach an inevitable crossroads in the history of human existence, nothing could be more true. Let's take a look at how social science allows us to unravel the development of the human race, and why it is so important to us, especially now.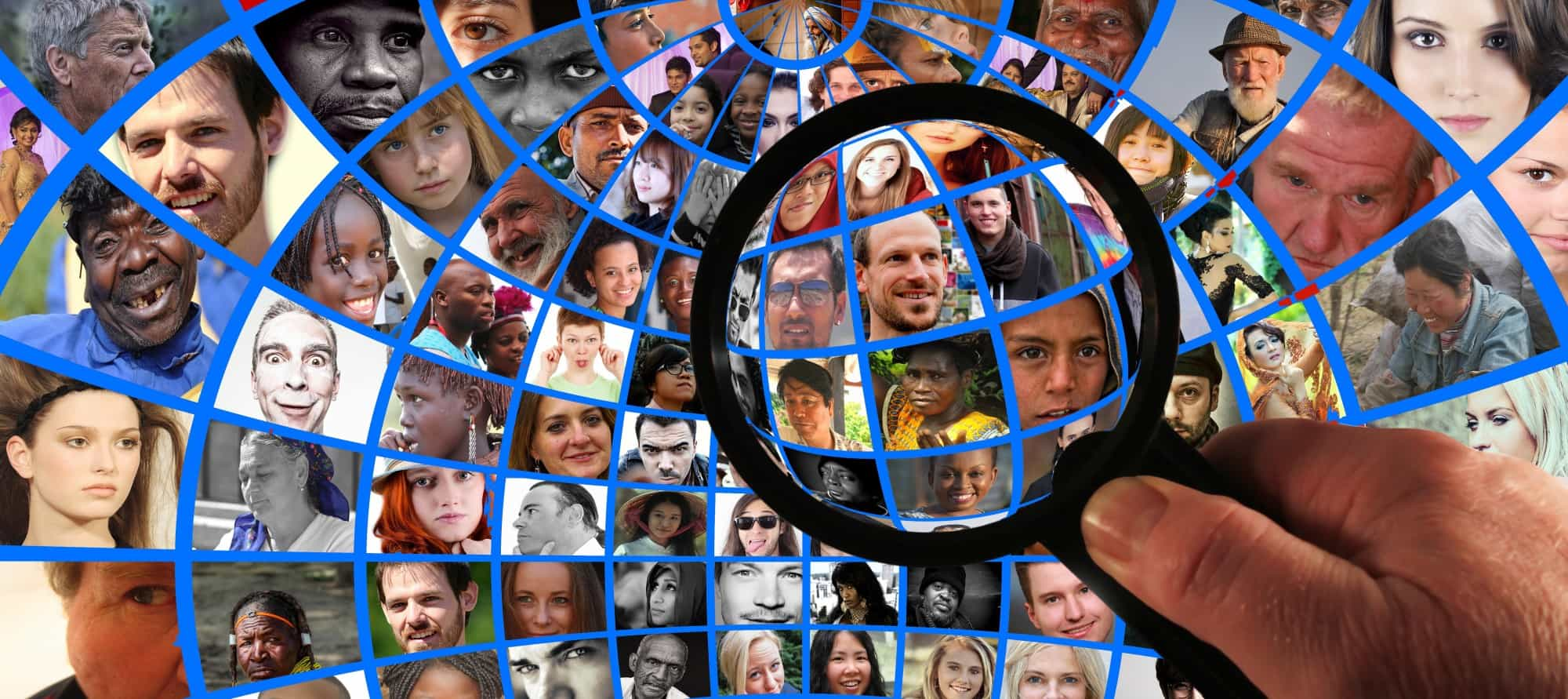 A Definition of Social Science
The social sciences are a group of academic disciplines that are primarily concerned with the study of society. It delves into how individuals behave, interact with each other, develop as a culture, and impact the world.
Strictly speaking, the social sciences include:
Whilst they are definite crossovers with other subjects. The distinction between social sciences and other fields of study concerning human beings is often made in the methods used. Social science uses, as the name suggests, a scientific method, whereas other disciplines such as the humanities take a more philosophical approach to the study of human beings.
Anthropology
Anthropology studies the past and present of humans, our behavior, and societies. It looks at patterns of behavior, cultural meanings including different norms and values. It also looks at how language affects social life and our biological development.
The topic is vast, ranging from how chimpanzees behave within a group to our spending patterns. Anthropologists share the belief that human behaviors offer an insight into more encompassing sets of beliefs and values.
Anthropologists are concerned with questions such as:
Why are some people light-skinned while others are dark-skinned?
Why do people who belong to a particular community suffer more from a specific disease than people belonging to another community?
Why in some cultures do children leave the house of their parents at a certain age while in some they do not?
How do birth, death, and marriage ceremonies vary within different communities?
Sociology
Whilst anthropology is mainly focussed on how the individual affects the whole. Sociology looks at how human beings behave as part of a larger group.
It studies society, concentrating on patterns of social relationships, social interaction, and the culture that encompasses everyday life.
It is the study of the collective behavior of organized groups of human beings.
Sociologists may look at sub-cultures such as football hooligans or the street-punk movement in terms of the different social factors that might influence such groups to form.
Social Psychology
Social psychology is concerned with how an individual's behavior is influenced by their social environment.
Where sociology looks at group behavior, social psychology focusses on the psychological impact of being a member of that group.
Social Psychology studies give us an insight into human behavior, specifically looking into how our society influences that behavior.
The famous Stanford Prison Experiment (1971) saw college students take on the role of either prisoner or guard in an artificial prison for 14 days. However, the study was stopped after six days due to the guards becoming increasingly abusive and the prisoners showing extreme signs of stress and anxiety.
It is studies like this that help us understand how environments can play a huge part in affecting how we behave.
Economics
Economics concerns itself with how human beings use their limited resources. It focusses on how goods and services are produced, distributed, and consumed.
Its main focus is known as the four factors of production, which are:
Land – Anything supplied by nature that contributes to the creation of wealth
Labor – The human effort that contributes to the creation of wealth
Capital – Anything that is manmade and is utilized to produce goods and services
Enterprise – This combines the above three into a product or service for the consumer market
The study of economics is split into two main fields:
Macroeconomics – Focusses on the overall working of a national economy, including interest rates, unemployment, and taxes
Microeconomics – Focusses specifically on how households and individual businesses make economic decisions that eventually affect society as a whole.
Political Science
Political science is concerned with government institutions and political behavior. It deals with the analysis of political systems and the theoretical and practical applications of politics.
It looks into how power is allocated and transferred, and the roles and systems within governments and international organizations.
Understanding political science is important because we all live within a political system. We are therefore, affected by changes in the global political economy.
Political scientists provide us with a lens through which we can understand the global political economy.
Why Social Science is Important
The academic study and implementation of the social sciences can have a huge benefit on society as a whole, and on an individual level as well.
The implications are vast, but let us take a look at just a few of the reasons why social science is as important as it is.
Social Science as a force for greater good
One of the key roles of social science is how it can affect decision making when it comes to moving forward as a society, and eventually as an entire species.
We all want to live in a world that we consider safe, and where our human rights are respected along with our basic dignity. However, due to different political views, cultural and societal values, we don't always agree on the best way to achieve this. This is where social scientists come in to play.
Because social science focusses on the social advancement of humanity, they are responsible for working alongside governments, social services, the media, and UN organizations to influence the work of the big decision-makers.
They are partly responsible for new laws and regulations that govern how we work and live. By understanding society and how it works they can help make decisions as to how we can move forward.
Historical examples of this include providing opportunities for women to become wage earners where such opportunities hadn't previously existed. And also reducing the risk of hunger in areas where starvation rates had previously been high.
In regards to the current COVID 19 pandemic, social science facilitates the cross-referencing of the lessons learned from the Ebola crisis as well as ensuring a multidisciplinary approach to community engagement.
Social scientists can influence where aid is sent to, and how existing laws can be changed to meet societal demands that weren't previously being met.
Imagining an Alternative Future
Social science opens up the opportunity for debate and provides us with the chance to have our say when it comes to the development of society.
It can help us to forecast how new technologies will affect us. By raising the questions associated with the large array of social, ethical, and legal issues that surround the introduction of new technologies, they help us to have a better understanding of the consequences of new technological developments.
When decisions around COVID 19 were made, it wasn't entirely done by scientists. Whilst scientists can study the virus and establish how best to control it based on its behavior, social scientists are responsible for looking at how such decisions will affect society as a whole.
The Importance of Our Health and Well-Being
By interpreting medical statistics and evaluating health care policies, social scientists can help ensure that our health care systems work at an optimal level.
Where a nutritionist can provide the information necessary for an individual to have a healthy and balanced diet, the social scientist can look further into geographical, economic, and social factors that impact how obtainable such a diet might be.
Essentially, social science allows health care and health advice to be tailored to individuals based on their social circumstances.
A Brighter Future for Our Children
A school's effectiveness is determined by much more than its curriculum. A top-down view of education might focus on academic prowess, but that doesn't necessarily mean it takes the well-being of its learners into account.
Schooling as a foundation for social learning might be just as important as academic performance. By taking into account the viewpoints of children of all ages, and their parents, education officials can make better decisions towards what makes an effective school environment.
Democracy
Social science helps to educate the public regarding social policy. It raises attention to a multiple of different perspectives on society and is supportive of the public when it comes to holding politicians and the media to account.
Along with the transformation of media into the digital age, social science has made modern democracy more transparent than it once was. It is much easier to access multiple angles from peer-reviewed research on individual topics of debate. Not only that, but the internet allows us to share our own.
Personal Development
Understanding the world around us can certainly make living in it more manageable. Not only that but by understanding society we better understand what we need to do to contribute to it.
It broadens our horizons by opening our eyes to different social movements and cultures. It promotes taking a multi-layered approach when forming opinions, thus developing the power of thinking and reasoning.
By being mindful of the environment you are in and the factors that affect it, you become more mindful of how you are within your environment.
The Future of The Social Sciences
Social sciences cover more than you might initially imagine. The internet is rife with social science articles that cover a wide range of research being done in the field.
From the reasons why college students binge-watch television shows to the ethical implications of government surveillance. Social science covers a vast array of what makes us who we are and where that may take us.
These kinds of studies highlight both the reasons why people do what they do and also how people react to the decisions that are being made for them. This allows for better-informed decisions as to what we, as a species and individually, should be doing to move forward.
In better understanding the social sciences and what they cover we quickly come to realize just how important their role is. They bridge the vital gap between the people making the decisions and those affected by them.
Social science continues to engage in cross-disciplinary work in diverse fields such as engineering, biology, medicine, computing, and mathematics.
As we move forward it is becoming quite clear that no subject area can operate independently without drawing on the research of other disciplines. It is here that social science plays its most important role.
For more information on social science and to find out more about current research being carried out in this field take a look at the rest of our site, and don't hesitate to contact us with any questions