Frequently Asked Questions
How will ARTiFACTS be useful to my research? How can I get started using ARTiFACTS? How much does ARTiFACTS cost? Get your questions about ARTiFACTS answered on our FAQ page.
How will ARTiFACTS be useful to my research?
ARTiFACTS integrates with the scientist's daily workflow. ARTiFACTS helps document and archive study designs, materials, and data. The system allows researchers to establish an immutable Proof of Existence for research outputs. ARTiFACTS facilitates sharing of materials and data within a laboratory or across laboratories. ARTiFACTS also facilitates transparency of laboratory research and provides a network design that details and credits individual contributions for all aspects of the research process, including the ability to formally cite the work of others, receive cites for one's own work at all stages of research and send information to the blockchain where it is recorded in immutable form.
What services can I use with ARTiFACTS?
ARTiFACTS supports many third-party add-ons. For storage, you can connect to Amazon S3, Dropbox, GitHub, Google Drive, Bitbucket, Dataverse, GitLab and OneDrive. For citation management, you can connect to Mendeley and Zotero. ARTiFACTS also has its own default storage add-on, ARTiFACTS Storage, if you choose not to connect to any third-party add-ons. All files are assigned unique, persistent identifiers, suitable for use in citations. We will be adding new services, so let us know which ones are most important for your work.
How can I get started using ARTiFACTS?
Is there a getting started guide for using ARTiFACTS?
Yes, here are some tips to get you going:
Signup: Create an ARTiFACTS account using your ORCID, Google, or LinkedIn credentials or enter your email and a password. If you are an ORCID member, be sure to accept linking your ORCID account with ARTiFACTS so both accounts remain in sync.
Getting Oriented: Go to the ARTiFACTS YouTube channel to watch a brief video on using the application.
Login: Logging in will take you to a landing page displaying recent activity across the system, newly added public dashboards, and navigation options on the left. Click on the ARTiFACTS logo anytime to return to this view.
Your Account: Clicking on your name (or picture) displays an overview of all the activity in the system relating to you and (scrolling down) the profile information from your ORCID record. Clicking on the 'settings' gear allows you to add a photo and edit your account profile.
Building Your Activity and Impact Profile: As a first time user, the system will try to match published items and existing citations with your new account. Your activity total for proofs-of-existence (PoE) will grow as you link files with your account as will citations to those works when you've shared them with others.
Dashboard: Clicking on DASHBOARD will display summary statistics of your account activity. These metrics include Provenance transactions (proofs-of-existence) and Citations. ARTIFACTS tracks both blockchain attribution citations and historical citations.
Artifacts: Clicking on the ARTIFACTS logo takes you to the main landing page.
Projects: PROJECTS are containers for any type of research activity. Create a project with just a few clicks, add collaborators, use the Wiki to communicate with team members, transact files to secure their provenance, specify contributor roles (using the CRediT taxonomy standard), select Add-ons (GitHub, Google Drive, Mendeley, etc.), and cite research files.
Search: SEARCH allows you to retrieve artifacts (files of any type), topics, or authors from all public information in the system.
Interacting with the Blockchain: The system posts two types of transactions onto the bloxberg blockchain for science. Provenance or proof-of-existence (PoE) metadata records to secure the creation and evolution of your research materials. And citations to research works, whether pre-published such as datasets, software code, preprints, or other materials, as well as published articles.
Cite and Secure with Google Docs Add-on: This allows you to retrieve references from the system and cite them in your paper. ARTiFACTS instantly updates the citation counts on the dashboards of the researcher giving the citation and the researcher(s) receiving citations. Install this from the Google Docs Add-ons menu, go to "Get add-ons" to find, install and open "ARTiFACTS Cite & Secure with Google Docs".
PoE from Homepage: As a convenience, you may record a PoE from our homepage using the Drag & Drop tool. If you don't already have an ARTiFACTS account, no worries, we will keep your transaction on file linked with your email address–these records will display in your account whenever you do login.
Citation Counts and Metadata Records: ARTiFACTS already includes millions of digital records and the associated citation counts. If the system does not recommend all of your existing, published works and citations, don't worry, we are adding more all the time.
Tips for JBBA Authors:

First, create your own ARTiFACTS account. After registering, you can claim JBBA (and other) articles to associate with your profile so that the system is later able to recommend additional related files, projects, and collaborators to you.
To see details of any of the items you add to the system, click "ARTiFACTS" on the left navigation bar, and then "My Artifacts" at the top. From the displayed list, you can click on any artifact to see a detailed record view including the Unique File Fingerprint Hash and a link to the bloxberg blockchain transaction.
Go to the JBBA project (https://sys.artifacts.ai/kf3b9/) and find the project component we have already created for the work(s) you published in the journal.
To add supporting artifacts (datasets, research instruments, protocols, etc.) and associate them with your published JBBA articles, drag the files onto the "ARTiFACTS Storage" icon associated with the component for your article. As an example, the JBBA article titled, Managing Gender Change Information on Immutable Blockchain in Context of GDPR, already has an xml dataset associated with it—as shown in the screen below.

After adding supporting artifact files, you can transact them to the blockchain to help secure their provenance, and they will be available for others to cite and use in their research. ARTiFACTS will also count up all of the supporting files and display them on the JBBA public dashboard; the count will be updated regularly. Share this news with colleagues and watch recognition for your work and your citations grow.
Is ARTiFACTS compatible with ORCID?
Yes and ARTiFACTS is pleased to be an ORCID member.

We support the following:
ARTiFACTS is collecting your ORCID iD so we can simplify your registration process. When you click the "Authorize" button, we will ask you to share your iD using an authenticated process: either by registering for an ORCID iD or, if you already have one, by signing into your ORCID account, then granting us permission to get your ORCID iD. We do this to ensure that you are correctly identified and securely connecting your ORCID iD.
To acknowledge that you have used your iD and that it has been authenticated, we display the ORCID iD icon alongside your name on our website/in our database etc.
Filling in the same information about yourself over and over again is frustrating. That's why we let you choose information from your ORCID record to populate your Dashboard in ARTiFACTS to provide more information about yourself for other platform users.
Filling in the same information about yourself over and over again is frustrating. That's why we let you choose information from your ORCID record to populate your Dashboard in ARTiFACTS to provide more information about yourself for other platform users.
By sharing your iD with ARTiFACTS, and giving us permission to read and update your ORCID record, you enable us to help you keep your record up-to-date with trusted information.
We are pleased to have received ORCID badges for the following and we are completing work on supporting ORCID Connect: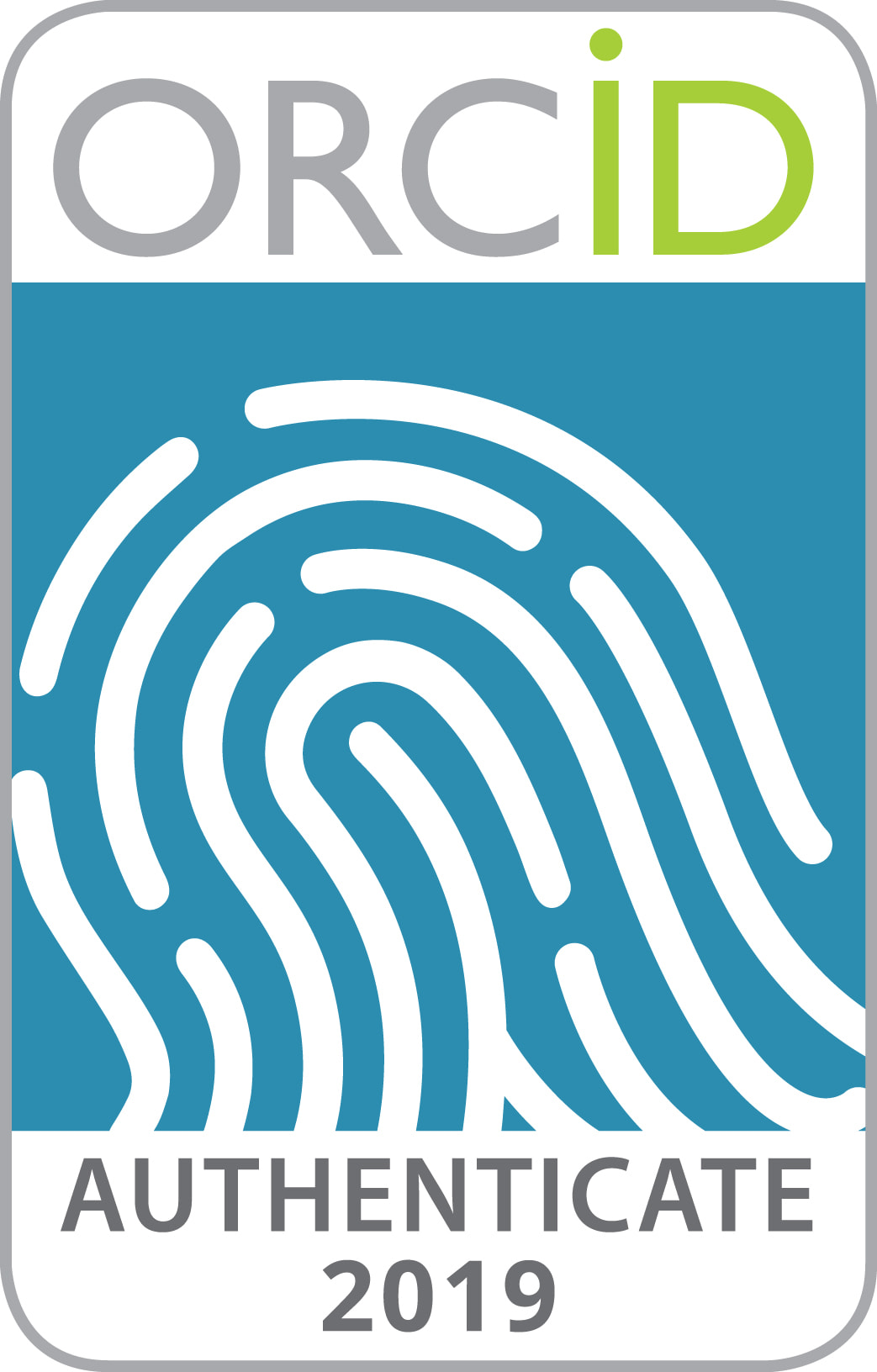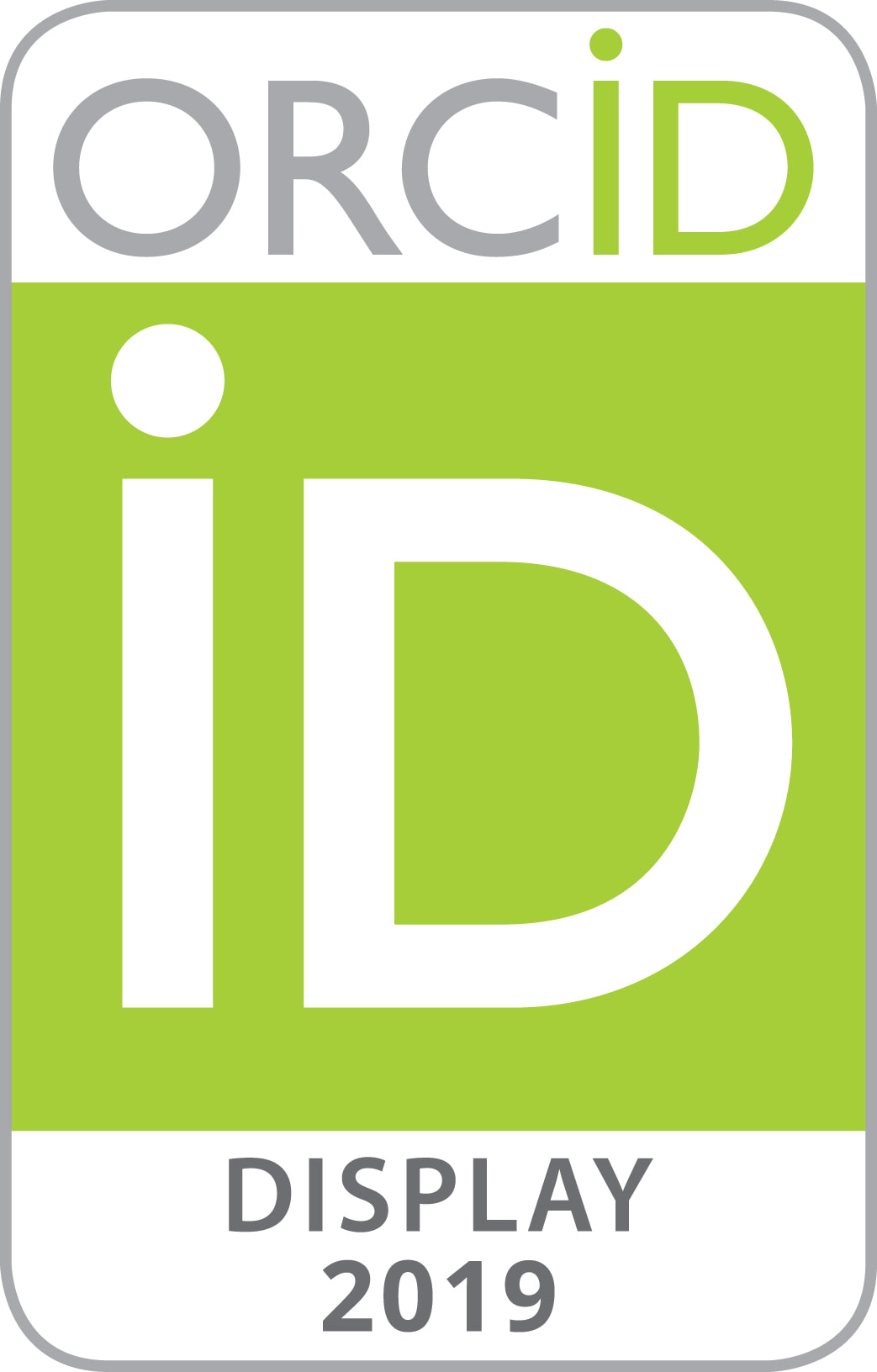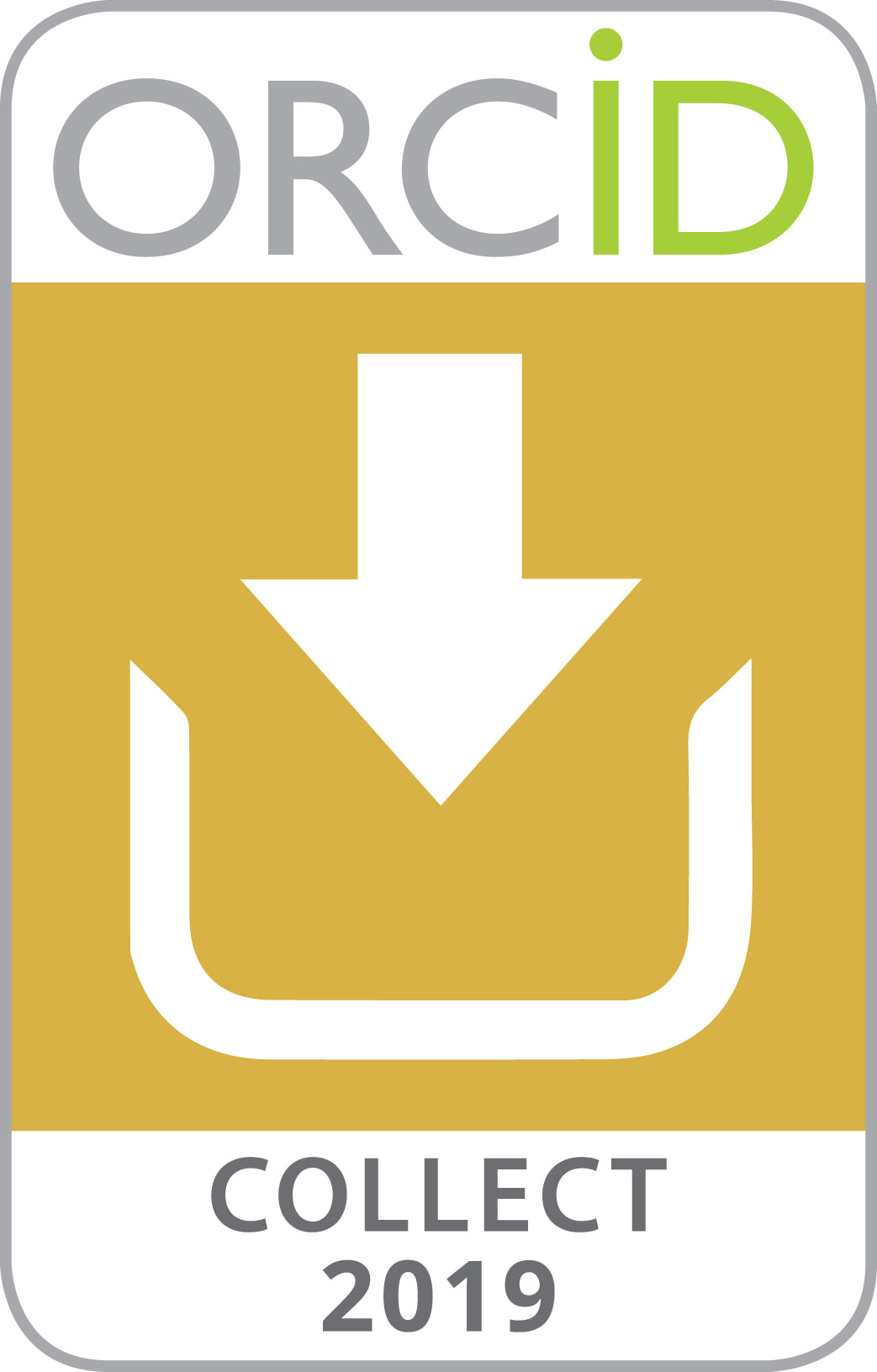 Bloxberg is the world's leading science-focused secure blockchain infrastructure managed by an international consortium of prominent research organizations and led by the Max Planck Society's Digital Library. The Bloxberg Consortium aims to foster collaboration among the global scientific community, empowering researchers with robust, autonomous services that transcend institutional boundaries. ARTiFACTS is the first partner building on the Bloxberg distributed ledger to provide researchers with citation-focused tools.
What is Proof of Existence (PoE)?
The ARTiFACTS PoE capability allows you to immutably establish that you possessed any digital item at a given point in time:
The ARTiFACTS service uses a decentralized blockchain to store tamper-proof time stamps for any digital content.
Users can easily cryptographically hash (fingerprint) any digital content (file, data set, idea, email, image, manuscript, etc.) and send or 'transact' the created hashes to the blockchain.
ARTiFACTS enables easy search and retrieval to verify hashes and time stamps on the blockchain at any time.
ARTiFACTS only uses your file and any metadata you provide about your file to create the fingerprint hash
Users can choose whether to be anonymous or to selectively disclose name, description or other information. All data can be 100% confidential–only the secured hash is necessary in the blockchain.
Why do I need to upload my Files to create a blockchain Proof of Existence?
We create unique file hashes by using industry standard cryptographic secure hashing algorithms for all research items transacted through ARTiFACTS. To enable this, users must upload files, which are then immediately hashed and then deleted. We keep user's files on our platform just long enough to create the hash–mere milliseconds! Of course, the files and their content always belong to the authors and are only used by ARTiFACTS during the Proof of Existence process.
Why would I add metadata to be hashed with my file?
Adding metadata to your file, such as keywords, will enable other scientists to learn about your research and cite it in their publications. ARTiFACTS will track and report those citations in your profile.
What is unique about how ARTiFACTS track citations?
One unique aspect of the ARTiFACTS system is its ability to both send and count citations to all types of research outputs. ARTiFACTS posts the citing project's ID and the basic bibliographic information details of the cited work immutably on the distributed ledger. ARTiFACTS is thereby building impact ledgers in real time for all cited works, their contributors and those who are giving attributions.
When should I use the PoE service from the Home page and when should I use the ARTiFACTS.ai system?
Use the PoE service from the Home page to try out this service when you are the sole contributor or creator of the file you wish to PoE. If the file has multiple contributors, please go to My Projects in ARTiFACTS.ai where you can identify all contributors so they too may receive citation credit for their work.
Is ARTiFACTS GDPR and HIPPA compliant?
Yes, ARTiFACTS is GDPR compliant.
ARTiFACTS is not currently HIPAA compliant. If you use a HIPAA-compliant storage provider that is available as an ARTiFACTS add-on, we recommend using that service connected to your ARTiFACTS project to meet your HIPAA requirements. Please refer to your institutional policies regarding specific security requirements for your research.
How much does ARTiFACTS cost?
ARTiFACTS is free for individual users and small research teams.
ARTiFACTS offers premium and custom functionality for libraries, publishers, funders and R&D-Focused Organizations. For additional information about how ARTiFACTS may be integrated into your organization and research information systems, please reach out to us at info@artifacts.ai for more information. We look forward to speaking with you.
How can I contact the ARTiFACTS team if I have a question that the FAQs don't answer?
How do I create a lab group/organizational group?
The best way to create a lab or organizational group on ARTiFACTS is to create a project for that group. Then, individual activities associated with those projects within the lab can either be organized into components of the lab project or into their own separate projects which are linked to the lab group project.
What can I do with a file after uploading it into a storage add-on?
You can view, download, delete, and rename any files uploaded into the third-party storage services, including ARTiFACTS Storage. Plain text files can be edited in your browser.
Some third party storage add-ons might have restrictions on renaming or deleting files, so please confirm with their user license.
What is the cap on data per user or per project?
There is currently no applied limit on storage per project, and there is no applied overall cap on the amount of ARTiFACTS Storage per user. Each project is created with a default ARTiFACTS Storage enabled. Each project can additionally have any number of add-ons connected to their project to extend its usability and allow access to existing data/materials.
The limit of add-on storage options varies by provider. We recommend users utilize the storage option that is ideal for their data (e.g., with respect to accessibility or security) and connect that service to their ARTiFACTS project(s) rather than transfer the data to ARTiFACTS storage. As of 1/2018 the storage add-on options and their respective limits for free storage are:
Google Drive: 15 GB free, unlimited for G Suite for Education users
Amazon S3: 5GB free for 12 months
Dropbox: 2GB free
GitHub: open source repos are free, $7/month for private and 10MB per repository limit
Bitbucket: 1GB free per month for LFS
GitLab: 10GB free per repository
OneDrive: 5 GB free
More add-ons will continue to be added. Many academic research institutions may offer enterprise licenses for the tools above that provide increased storage limits. For the latest user terms for these services, please consult the provider.
There is no limit imposed by ARTiFACTS for the amount of storage used across add-ons connected to a given project. ARTiFACTS storage is offered as a complement to these options and to allow complete documentation of a research project's lifecycle. Please see the ARTiFACTS Terms of Use for details.
What is the individual file size limit?
Individual files must be 5GB or less to be uploaded to ARTiFACTS Storage. Larger files can be stored in an add-on.
How do I control my privacy settings?
The ARTiFACTS platform includes privacy settings for your Profile, Projects, and Project Components. Everything other than your Profile name is Private by default. You must be an administrator on a project or component to change the privacy settings. If you're an administrator, you can make your project private or public and alternate between the two settings–using the Make Private/Public buttons at the top of most pages. You can have different privacy settings on your project and components, thus controlling which parts of your overall project are public or private. Public elements are accessible for viewing and in search results to all ARTiFACTS platform users.
What if I don't want to make anything available publicly in ARTiFACTS?
The system is designed to support both private and public workflows. You can keep projects, or individual components of projects, private so that only your project collaborators have access to them.
How secure is my information?
Security is extremely important for ARTiFACTS. When you sign up and create a password, your password is not recorded. Instead, we store a bcrypt hash of your password. This is a computation on your password that cannot be reversed but is the same every time it is computed from your password. This provides extra security. No one but you can know your password. When you click "Forgot your password," ARTiFACTS sends you a new random password because it neither stores nor has the ability to compute your password.
Is data stored on ARTiFACTS Storage encrypted? What are my options?
Transfer of data to ARTiFACTS Storage is encrypted with SSL (external storage add-ons may have their own policies). Data at rest is not encrypted on ARTiFACTS Storage. If you would like your data to be encrypted at rest, you can encrypt it before uploading to ARTIFACTS Storage. You can also use the Amazon S3 add-on and implement server-side encryption on S3.
How do I report a potential security issue?
If you would like to report a security issue, please email info@artifacts.ai for instructions on how to report the security issue. Do not include details of the issue in that email.
I found content on ARTiFACTS that I believe infringes on my copyright. What should I do?
ARTiFACTS acts in accordance with the Digital Millennium Copyright Act (17 USC § 512). Please refer to Section 20, "PROCEDURE FOR MAKING CLAIMS OF COPYRIGHT INFRINGEMENT", of the Terms of Use for more information.
How does ARTiFACTS store and backup files that I upload to the site?
For ARTiFACTS Storage, files are stored in multiple locations and on multiple media types. We keep three types of hashes (MD5, SHA-1, SHA-256) for files. We keep parity archive files to recover from up to 5% bit error. We use Rackspace for active storage and Amazon Glacier as a backup location. Full backups are hosted at Glacier (including parity files), and there are daily backups on Rackspace Backups for 60 days. Please refer to Rackspace and Glacier documentation for details about the other robustness features they provide.
The ARTiFACTS database is backed up daily in encrypted form by Rackspace Backups for 60 days. Further, the ARTiFACTS database is backed up incrementally twice a day and in full weekly; these backups are encrypted and kept indefinitely on Amazon S3. Database backups are verified monthly.
Operational data (e.g., config files) for other ARTiFACTS services are backed up in primary cloud file storage for 60 days.
Logs are stored in a third party aggregation service for 90 days and are then backed up to Amazon S3 indefinitely.
What do I do if I lost my email confirmation for ARTiFACTS registration, or I never received it?
You can send a request for a confirmation email to support@artifacts.ai. A member of the ARTiFACTS support team will review your request and resend the confirmation email.
My email address has changed. How do I change my login email?
How do I deactivate my ARTiFACTS account?
You can send a request of deactivation of your ARTiFACTS account to support@artifacts.ai. A member of the ARTiFACTS team will review your request and respond to confirm deactivation.
How do I delete a project or component?
To delete a project or component, navigate to the project or component and click on Settings in the gray navigation bar. There you will see a red Delete button. If the project or component has nested components, you must delete the nested components before you can delete the parent project or component.
I accidentally deleted a file from my project. Can I get it back?
How do I move a file from one storage add-on to another? Or one component to another?
You can move files between components and add-ons (provided the components and add-ons are a part of the same project) by simply dragging and dropping from within the "Files" section on the project "Overview" page or in the "Files" tab via the project navigation bar. The Dataverse add-on does not currently support this feature.
How do I rename a project?
You can rename a project or component by clicking on its title in the top left of the project or component "Overview" page.
I'm a contributor on a private project but can't seem to access it. What happened?
You may have been removed from the project by one of the administrators. You can get in touch with one of the administrators to ask if you were deleted and whether they can re-add you to the project.
I can't find my project when I search for it on ARTiFACTS. What's wrong?
The search function only returns public projects, so if you are searching for one of your own private projects, it will not be returned in the results. To search for your own projects, go to your dashboard and look through the list displayed there, or use the "My Projects" tab in the navigation bar.