Back
ARTiFACTS and ORCID: importing your profile data and research works
Updated September 27, 2023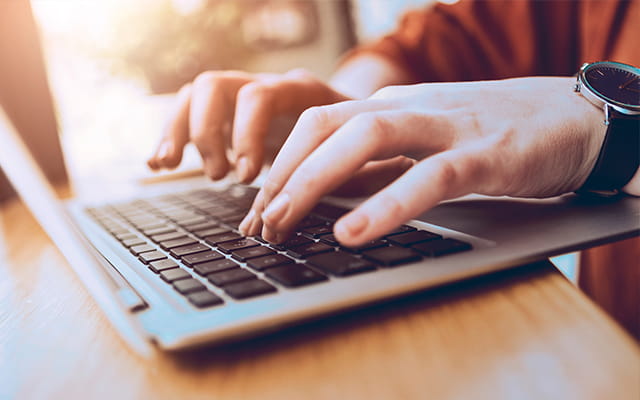 Did you know ARTiFACTS is an ORCID member? We understand how important ORCID IDs are to many researchers and organizations: so we've made it a priority to ensure our platform integrates with and complements this essential service.
ORCID is a not-for-profit organization that offers an open and wholly independent registry for researchers. It assigns individuals a persistent digital identifier used in key workflows to distinguish researchers. For example:
Dr. John Smith works alongside but on different research than his colleague, Dr. John Smith, in the Energy and Sustainable Chemistry team at the University of Oxford. Their unique ORCID IDs mean their individual contributions can be correctly attributed.
We live in an age where information can be shared faster than ever; so it's important that researchers feel confident that their work will be recognized and accredited. ORCID IDs link back to each researcher's digital CV, which represents one's scholarly and scientific accomplishments to date.
Being a member of ORCID is important to us as we share the same values for secure open access to information vital to discovery and scholarly progress. By integrating ARTiFACTS with ORCID, we can help researchers document more early-stage research into their digital CVs: helping to create more connections across the network and giving more security that all work – published or not – can be discovered and cited.
ARTiFACTS – Secure provenance and attribution
ARTiFACTS isn't just another research management tool. Instead of uploading and storing your documents, we create a "digital fingerprint" of your file and assign it a unique hash that is stored on the blockchain. This creates an immutable chain of record for that research artifact, securing provenance prior to publication and allows you to securely share early results.
The integration with ORCID means you will be able to synchronize your unique ORCID ID and ORCID CV with research materials in ARTiFACTS. Making it easier for your work to be discovered and cited.
Importing your ORCID researcher profile information into ARTiFACTS
As an ORCID member, we're really excited about the benefits that these integrations will deliver for our users and ORCID members.
The first thing you can do is import your ORCID record information into ARTiFACTS. This will provide discoverability in our system and make your contributions searchable. Now your body of work can be cited, even prior to publication.
How to import your ORCID data into ARTiFACTS
Create your ARTiFACTS account if you haven't got one yet (it's quick, easy, and free to set up)

Log back into your account using your ORCID credentials

You'll be prompted to select ARTiFACTS as a Trusted Partner – this is the confirmation that allows your ORCID and ARTiFACTS accounts to "talk" to each other

Your accounts are now synced, and you can add your Social, Education, Employment and Works information
If you have any questions or need help getting started, please don't hesitate to contact us.
To keep up to speed with our latest news, product developments, partnerships and more, follow us on Twitter and LinkedIn, and subscribe to our blog for regular updates.